What is SPGR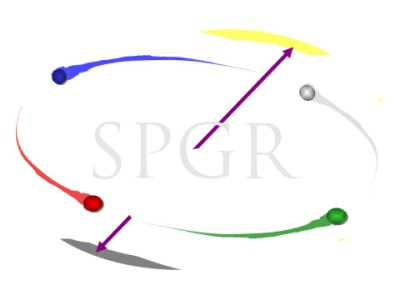 SPGR …
… is short for Systematizing the Person-Group Relation.
… is an integrated set of methods and tools for organizational, team, and management development.
… is a functional synthesis of the most prominent theories in the field of organizational and small-group research that have been developed and tested in practice for more than 60 years in many places around the world.
… is systematic, flexible, and reliable in use. By utilizing the same .language. on all organizational levels, SPGR is extremely powerful in larger projects of reorganization.
… consist of advanced computer and web-supported tools for mapping current structure and personnel resources on any or all organizational levels. It has structured and effective procedures for developing work patterns and workshops for retraining.
For a survey of SPGR's theoretical base, its psychometrics, and examples of its world-wide use, we recommend the publications on the enclosed list.
Why SPGR
The rate of change in contemporary ways of doing business is increasing dramatically because of market demands and rapidly evolving technology. .The New Economy. challenges current understanding of the relations between leaders, employees and customers. To give direction through holistic leadership is more important today than ever before. Because SPGR can be used on all organizational levels, the results of management assessments are directly comparable with results from team- and organizational assessments. This provides a systematic overview and deeper understanding of cause and effect, on any or all levels, that is necessary for effective leadership today.
The demand for speed in important business decisions is increasing beyond what a single human being can cope with in a traditional organizational setting. The solution is to delegate different types of decision-making to other individuals, whose importance to the organization increases at its higher levels. At the same time mobility of human capital is an essential part of daily business life. How then can key employees be motivated to stay? Today the best methods seem to be appropriate empowerment of employees at every level, internalized knowledge of its strategy and goals throughout the organization, and a fair and differentiated reward system. SPGR will contribute to identification of critical factors of motivation both generally and in individual cases, and will aid evaluation of how well human capital is managed.
When an organization faces mergers or some other large transformation, it is crucial to map employee attitudes and organizational culture in advance. Research indicates that if the time lag between introducing a survey and overt management action exceeds two weeks, negative attitudes towards the change will appear. To prevent this the results from mapping with SPGR are delivered by eSpeed. Guidance and recommendations for the use of the results are also included.
No other system of tools and methods can compete with SPGR in reliability, effectiveness and integrity.